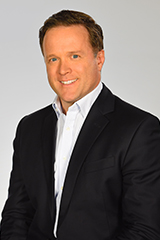 Charles F. Stewart
Co-President & Chief Financial Officer,
Altice USA
Charles Stewart joined Altice after 21 years of corporate, finance and investment banking experience in the U.S., Latin America and Europe.
Most recently, Mr. Stewart served as CEO of Itau BBA International plc, where he oversaw Itau-Unibanco's wholesale banking activities in Europe, U.S. and Asia. Prior to that, he spent 19 years at Morgan Stanley as an investment banker in various roles, including 10 years focusing on the U.S. cable, broadcast, and publishing industries. Mr. Stewart also acted as Deputy Head of Investment Banking for EMEA and was a member of the global investment banking management committee.
He is a graduate of Yale University.