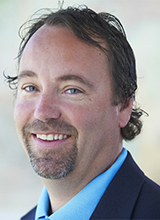 Dave Gilles
Executive Vice President, Transformation and Implementation, Altice West Region
Dave Gilles serves as Executive Vice President of Transformation and Implementation for the Altice West region, leading strategic initiatives, operational projects and optimization efforts in the Altice West operations, including enhancing broadband speeds and delivering superior customer experience.
Previously, Mr. Gilles served as the Executive Vice President, Operations for the Suddenlink region of Altice USA, managing operations for Suddenlink services including customer service, field operations, maintenance, construction, stores, technical compliance and operations strategy. Before that he was Senior Vice President of Operations at Suddenlink. Prior to joining Suddenlink, he held roles for Charter Communications as Vice President of Operations, Midwest Division, Vice President of Fiscal Operations, Central Region, and Vice President of Fiscal Operations, Michigan Region.
Mr. Gilles is a long-standing member of the Texas Cable Association and is a four-term Board member having served as Treasurer and as the Vice Chairman of the Board of Directors. In 2011 he was named the WICT Greater Texas North Star Advocate. The North Star Award is presented to "an executive who has a track record of devoting time and resources to the personal and professional development of others within the cable telecommunications industry." In 2015, Mr. Gilles was awarded the Cablefax MSO Regional Executive of the Year.
Mr. Gilles was elected to the Lubbock-Cooper Independent School District Board of Trustees in 2010 and re-elected in 2014 while serving as President from May 2012 to June 2016, a period in which LCISD was the third fastest growing district in the state of Texas. Mr. Gilles also served as a Board Member for the Texas Lyceum and is a former Board Member and Treasurer of the Lubbock Area United Way.
Mr. Gilles graduated Summa Cum Laude with a Bachelor of Science degree in Finance from Illinois State University, Normal, Ill.