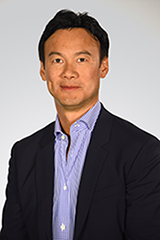 Dexter Goei
CEO, Altice N.V.
Chairman & CEO, Altice USA
Dexter Goei is CEO of Altice N.V., a global cable, fiber, telecommunications, content and media company; and Chairman and CEO of Altice USA (NYSE: ATUS), a leading national telecommunications, media and entertainment company and subsidiary of Altice N.V. Mr. Goei also leads Altice N.V.'s global M&A related activities.
As Chairman and CEO of Altice USA, Mr. Goei is responsible for the company's overall strategic vision and growth in the U.S. Altice USA is the country's fourth largest operator of cable telecommunications systems, which includes the Optimum and Suddenlink branded digital cable television, high-speed Internet, voice, WiFi and data products and services. Altice USA serves more than 4.9 million residential and business customers across 21 states, and provides hyper-local news and programming created for many of the communities it serves.
Joining Altice N.V. as its CEO in 2009, Mr. Goei has helped lead the company's development and growth from a French cable operator to a multinational telecoms operator with fixed and mobile assets across 10 different territories serving 50 million residential and enterprise clients. Founded by telecom engineer and entrepreneur Patrick Drahi in 2001, today Altice Group has a worldwide presence in four regions, including Western Europe (comprising France, Belgium, Luxembourg, Portugal and Switzerland), the United States, Israel and the Overseas Territories (currently comprising the French Caribbean and the Indian Ocean regions and the Dominican Republic).
Prior to joining Altice, Mr. Goei spent 15 years in investment banking with first JP Morgan and then Morgan Stanley in their Media & Communications Group in New York, Los Angeles, and London. He was Co-Head of Morgan Stanley's European TMT Group when he left to join Altice N.V.
Mr. Goei currently serves on the boards of The Paley Center for Media and C-SPAN.
He is a graduate of Georgetown University's School of Foreign Service with cum laude honors.