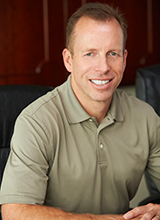 Gregg Graff
Executive Vice President, Altice Consumer Services
Gregg serves as the Executive Vice President, Altice Consumer Services, where he is responsible for the development and execution of the business to consumer growth strategies in support the Optimum and Suddenlink brands, as well as the leadership of the company's sales and retention channels.
Prior to Altice's acquisition of Suddenlink, Mr. Graff held the position of Senior Vice President of Sales and Marketing for Suddenlink where he led the sales, retention and marketing teams for the company. In this capacity he led a team that developed, executed, and maintained a program that fundamentally changed Suddenlink by focusing on the development, leadership and support of front line sales teams.
Mr. Graff knocked on his first door as a sales rep for Continental Cablevision in 1984, led his first Direct Sales team in 1990, and held a variety of sales and marketing leadership positions over the next several years. In 1997 he moved into a senior operations leadership role with Insight Communications, ultimately leading a team of more than 1,000 employees as SVP of Operations for the company's South region. In 2004 Mr. Graff returned to the sales and marketing side of the business, where he was proud to play a key role in enabling the Insight team to achieve 20 percent organic relationship growth over a 5 year period.
Mr. Graff holds a Bachelor's Degree in Communications from John Carroll University and is a graduate of the Cable Executive Management program at the Harvard Business School.