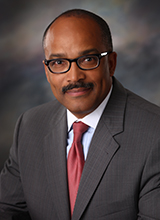 Kevin Stephens
Executive Vice President, Business Services
Kevin Stephens serves as Executive Vice President, Business Services, for Altice USA. In this role, he is responsible for all Altice USA commercial services, which includes Lightpath, Suddenlink and Optimum Business, a $1.3 billion revenue business.
Previously, Mr. Stephens was President, Commercial and Advertising Operations at Suddenlink Communications. He was appointed in May 2006 as part of the company's acquisition of Cox Communications' properties. In this role, Mr. Stephens was responsible for leading and growing Suddenlink revenue and profit in the business segment, which provided targeted advertising sales and mission critical data, voice and video services to business customers.
Prior to Suddenlink, Mr. Stephens was Vice President of Sales and Marketing for Cox Communications, where he had responsibility for revenue and profit growth for one of the largest systems in the company.
Before entering the cable industry, Mr. Stephens served as Senior Vice President of Marketing and Customer Services for Choice One Communications, a start-up telecommunications provider in the northeast. Mr. Stephens began his career at Xerox Corporation, where he performed in a variety of progressively responsible leadership roles in sales, marketing and general management and eventually became a Vice President.
Mr. Stephens is a member of the Executive Leadership Council, and sits on boards of directors for the Video Advertising Bureau, the National Association for Multi-Ethnicity in Communications (NAMIC), the Boys & Girls Clubs of Collin County, Texas, and the Institute for Communication Technology Management at the University of Southern California. CableFAX: The Magazine has named Mr. Stephens to its list of Most Influential Minorities in Cable every year since 2007.
Mr. Stephens holds an MBA from the University of Southern California and a bachelor's degree in business from the University of Michigan.