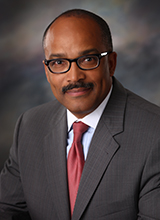 Kevin Stephens
Executive Vice President
Altice Business Services
Kevin Stephens serves as Executive Vice President for Altice Business Services, Altice USA. In this role, he is responsible for all Altice USA commercial services, which includes Lightpath, Suddenlink and Optimum Business.
Previously, Mr. Stephens was President, Commercial and Advertising Operations at Suddenlink Communications. He was appointed in May 2006 as part of the company's acquisition of Cox Communications' properties. In this role, Mr. Stephens was responsible for leading and growing Suddenlink revenue and profit in the business segment, which provided targeted advertising sales and mission critical data, voice and video services to business customers.

Prior to Suddenlink, Mr. Stephens was Vice President of Sales and Marketing for Cox Communications, where he had responsibility for revenue and profit growth for one of the largest systems in the company.

Before entering the cable industry, Mr. Stephens served as Senior Vice President of Marketing and Customer Services for Choice One Communications, a start-up telecommunications provider in the northeast. Mr. Stephens began his career at Xerox Corporation, where he performed in a variety of progressively responsible leadership roles in sales, marketing and general management and eventually became a Vice President.

Mr. Stephens is a member of the Executive Leadership Council, and sits on boards of directors for the Video Advertising Bureau, the National Association for Multi-Ethnicity in Communications (NAMIC), the Boys & Girls Clubs of Collin County, Texas, and the Institute for Communication Technology Management at the University of Southern California. CableFAX has named Mr. Stephens to its list of Most Influential Minorities in Cable every year since 2007.

Mr. Stephens holds an MBA from the University of Southern California and a bachelor's degree in business from the University of Michigan.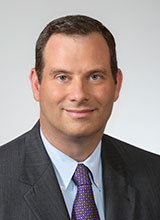 David Kniffin
Senior Vice President
Finance and Business Intelligence
David Kniffin is Senior Vice President, Finance and Business Intelligence for Altice Business, Altice USA. In this role, he leads finance and administrative functions to support the company's growth as a provider of Ethernet-based telecommunications and managed services for New York area businesses.
With more than 20 years of experience in financial and operational roles, Mr. Kniffin most recently served as Senior Vice President of Financial Planning for the former Cablevision, supporting financial reporting, budget and forecasting processes for Lightpath and other Cablevision business units. Prior to his time with Cablevision, he held senior finance and general management positions at Newsday.
Earlier in his career, Mr. Kniffin worked for Tribune Ventures, where he was responsible for investing in early stage media and technology companies. He began his career with Marakon Associates as a management consultant to businesses in the telecommunications, consumer products and pharmaceutical industries.
Mr. Kniffin holds a Bachelor of Science in Electrical Engineering from Yale University and an MBA from the Kellogg School of Management.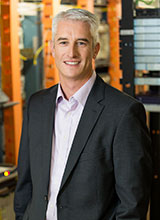 Christopher Rabii
Senior Vice President
Technology, Fulfillment and Operations
Christopher Rabii is the Senior Vice President of Platforms, Fulfillment and Operations for Altice Business, Altice USA. He is responsible for all activities related to network design and customer operations. In this role, he leads construction, engineering, field operations, provisioning and service delivery, inclusive of network maintenance and monitoring. He also drives the company's award-winning customer-service strategy and guides the overall strategic vision for the evolution of the network architecture.
Prior to joining Lightpath, Dr. Rabii held various management positions over the course of nearly ten years at AboveNet Communications, based in White Plains, NY. As Vice President of Engineering at AboveNet, Dr. Rabii had overall engineering responsibility for all metro, long-haul and IP networks.
Earlier in his career, Dr. Rabii was a research and development Project Manager in the area of fiber-optic laser delivery methods at Premier Laser Systems, a medical device manufacturer based in Irvine, CA.
Dr. Rabii earned a B.S. in Ceramic Engineering, an M.S. in Ceramic and Materials Engineering and a Ph.D. in Ceramic and Materials Engineering, with a focus in Fiber Optics from Rutgers University.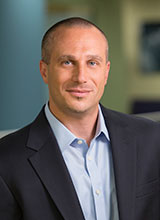 Joseph Flynn
Vice President
Sales Strategy & Support
Joseph Flynn is Vice President of Sales Strategy and Support for Altice Business, Altice USA. In this role, he oversees sales operations with responsibility for day to day leadership and management of strategic sales initiatives. This work includes guiding the salesforce's efforts to establish deep customer connections, which are the foundation of the organization and support enhanced understanding of unique business needs.
Mr. Flynn joined Lightpath in 2001, and has held a range of leadership positions that have seen him play an integral role in driving the company's success in Ethernet services delivery, as well as significant growth across the government, education and healthcare verticals. Prior to joining Lightpath, Mr. Flynn supported sales operations for Computer Associates.
Mr. Flynn earned a B.A. in Management and Marketing from Adelphi University.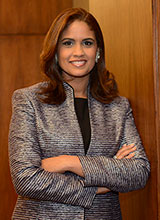 Mirna Eusebio Lithgow
Senior Vice President,
Product Management & Marketing

Ms. Eusebio Lithgow has over twenty years of experience in the corporate businesses and telecommunications industry leading strategic business units, sales, marketing, operations and customer service areas with achievements in financial & operational indicators. She has a strong expertise in fixed, mobile, data and cable television products and services for both residential and business through the development of marketing and sales initiatives.
As Vice President of Products and Marketing for Altice USA Business Services, Ms. Eusebio Lithgow oversees product development, product management and marketing activities throughout the company's business services footprint. She leads a team that is responsible for the planning, development, launch, marketing and maintenance of the company's complete business portfolio of small to enterprise business and carrier solutions that deliver high-performance fixed and mobile connectivity across the globe.
Ms. Eusebio Lithgow began her career in 1996 at Verizon DR where she held several positions playing an integral role in the development, deployment and management of key product categories across the company. Throughout her tenure, Ms. Eusebio was also responsible for strategic, tactical and operational preparation through situational analysis and scenario planning to develop business strategies.
Most recently, Ms. Eusebio Lithgow served as Senior Director of Business Services for Altice Hispaniola. In this role, she led the business unit with responsibility for developing strategic initiatives that maximized results and capitalized on new business opportunities while managing cost impact and ensuring business growth, revenues achievement and P&L management.
She holds a Master's degree in Marketing from BARNA-EADA School (SD-Barcelona) and a Bachelor's degree in Marketing and Corporate Finance from Pontificia Universidad Católica Madre y Maestra of Santo Doming where she received a recognition award for Marketing Professional Career Lifetime Achievement in 2013. She also holds a certificate in Strategic Management from Illinois State University.
Ms. Eusebio Lithgow is a member of the TIC Committee of the American Chamber of Commerce DR and Coordinator of the Digital Education Commission.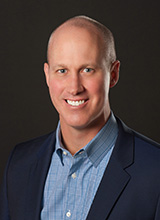 Tyler Nau
Senior Vice President
Enterprise and Carrier Sales
Mr. Nau is Senior Vice President, Enterprise and Carrier Sales for Altice Business, Altice USA. In his current role he is responsible for driving growth in the enterprise and carrier customer segments and oversees sales, marketing, and business development activities directed at those segments.
Over a 20-year career in technology, media, and telecom, Mr. Nau has held executive positions in sales, operations, corporate development and finance and has served as a board member/advisor for multiple mid-market companies. Prior to Altice USA, he held key roles with Suddenlink Communications, Cequel III, SBA Communications, Charter Communications, Highland Capital Management, and PricewaterhouseCoopers Management Consulting.

Mr. Nau is a graduate of the Southern Methodist University School of Engineering and Applied Sciences and holds an MBA from the Olin School of Business at Washington University in St. Louis.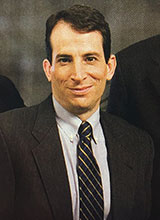 Matt Grover
Senior Vice President
Commercial Sales
Matt Grover is Senior Vice President, Commercial Sales for Altice Business, Altice USA. He is responsible for the nationwide SMB sales organization, which includes direct sales, call center sales, and partner sales channels.
Mr. Grover began his 16 year career at Cablevision (now Altice USA) in 2001, when he joined Cablevision's Lightpath division as Director of Sales Planning. As Vice President of Sales Operations for Lighpath, he managed multiple sales support functions, including sales order entry, sales systems, and sales enablement. While at Lightpath, he also started and managed Lightpath's Partner Program, which allows outside companies to partner with Lightpath and sell Lightpath products and services to large enterprise customers.

In 2010 Mr. Grover assumed the role of Vice President and General Manager of Optimum West Commercial Services, overseeing sales and sales operations in the Rocky Mountain States of Montana, Wyoming, Colorado, and Utah, until it was sold to Charter Communications in August 2013. Prior to joining Cablevision, Mr. Grover held various management positions over the course of nearly ten years, including Vice President of Sales at North American Telecom and Global Account Manager and District Sales Manager at AT&T.

He serves as an Advisory Board Member of Data Storage Corporation and is a member of the Board of Trustees at Molloy College in Rockville Centre, NY.

Mr. Grover attained his BA in Economics from Stony Brook University and earned his MBA from the University of Southern California.