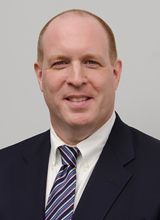 Noel Darvassy
Senior Vice President, Tax
Noel Darvassy serves as the Senior Vice President, Tax, for Altice USA. In this role, he is responsible for all areas of taxation, including planning, financial reporting, compliance, policy and risk management.
Prior to joining Altice USA, Mr. Darvassy served as the Vice President of Income Tax Accounting for Cablevision Systems Corporation (CVC). Before joining Cablevision, Mr. Darvassy held various roles at Ernst & Young LLP.
Mr. Darvassy is a member of the Broadband Tax Institute. He graduated from Fordham University with a B.S. in Accounting.