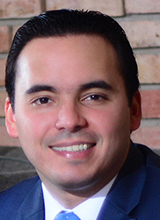 Roberto Martinez
Senior Vice President, Procurement & Real Estate
Roberto Martinez serves as Senior Vice President, Procurement & Real Estate, for Altice USA, with responsibility for the negotiation and approval of all company capital and third-party operating expenditures, as well as the management of key suppliers in the region and all company real estate and vehicle fleet operations. In addition, Mr. Martinez is responsible for local enforcement of Altice Group Global Sourcing Contracts and global vendor and stock policies.
He has been a part of Altice Group since 2014. Prior to assuming his responsibilities within Altice USA, Mr. Martinez was a member of the Executive Committee and Head of Procurement and Logistics for Altice Dominican Republic operations.
With 10 years of experience in telecommunications, he began his career in the industry in 2005 in the International Business area before moving to Procurement and Logistics in 2009 where he has since specialized in strategic negotiations.
Mr. Martinez holds Master's degree in business and strategy from the IE Business School in Madrid and the Foster School of Business/University of Washington.